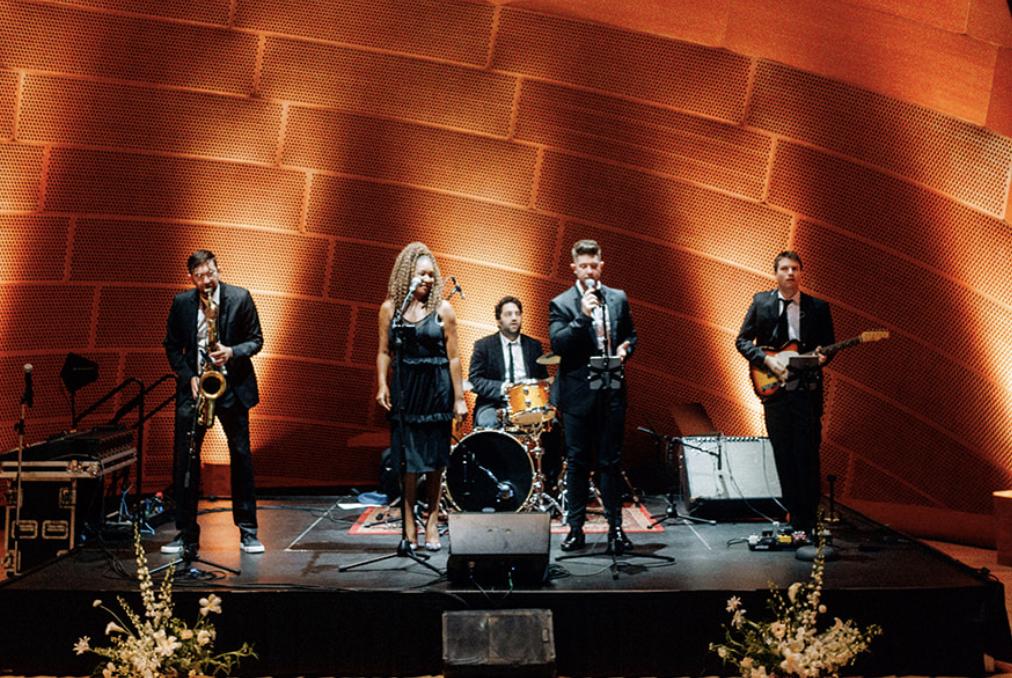 The Dart Family Band
The Dart Family Band is an eclectic yet streamlined group of performers based in Los Angeles. Synthesizing the repertoires of The Shrines and The Half Moons, DFB brings a wonderful range of Motown, New Wave, Funk and Soul to the Dart Roster. Ranging from a compact 4 to 6 members, the group is ideal for clients looking for a smaller group that packs a large punch! To give the band a full sonic experience, Dart engineers painstakingly recorded custom backing tracks with some of the best session musicians in the industry. The results are sparkling, surround sound mixes that enhance and impact DFB's performance.
Members of The Dart Family Band have shared stages with: Kacey Musgraves • Jason DeRulo • Frankie Vallie • George Clinton • The Growlers • Macy Gray & many, many others!
The Dart Family Band